About Us
Current events
The invitations to the exchange of experiences will be posted on the Internet about 4 to 6 weeks before the event. You can find the invitations in detail, including registration options, here.
Facts and Figures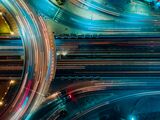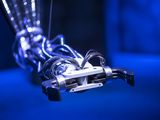 Directions
Our monthly newsletter contains current event information and invitations from the regional association. We also inform you about topics from Baden-Württemberg that directly concern mechanical engineering.
Business Report
On the occasion of the general meeting of VDMA Baden-Württemberg on 27 November, the regional association published a new annual report. Find out more about the current focal points of its activities and the contact persons in the regional association. We look forward to your feedback!
Dr. Dietrich Birk
Managing director VDMA Baden-Württemberg, Corporate management, Personell management, Economic policy
0711 228 01 12
0711 228 01 24
dietrich.birk@vdma.org