mar. 24.11.2020 10:00 - 12:00 Uhr
Webkonferenz
***No more registration possible, as fully booked***Marketing maturity model: From cost to revenue factor (online)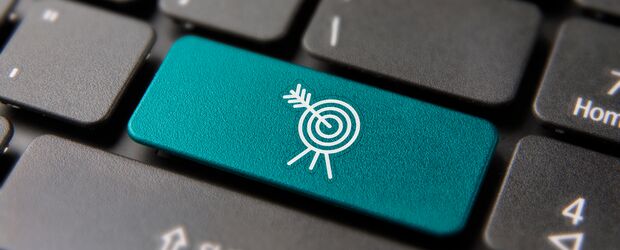 B2B marketing is in a state of change. The task is to be more and more perfect and precise where a potential customer is virtually searching for solutions. For many marketers, the challenge is to manage the change processes in addition to implementation
Getting sales and management in tune with a new and modern marketing is not always easy. This event shows how this can be successful. Afterwards, the event offers a framework for exchange around the change processes in marketing.

As a guest speaker, Dr. Uwe Seebacher will give a lecture: He heads the worldwide marketing and communication activities for the global Pumps Division of the Andritz Group. In addition to international experience in strategic and operational marketing and communication, he has extensive knowledge of organizational development. He will present a B2B self-test for marketing. With this test, one can find out where companies stand in terms of their B2B marketing compared to other 'best in class' companies.
Afterwards, the participants will discuss which digital marketing trends are important for the mechanical engineering industry and how the organization can be won over for change.
The exchange is aimed at managing directors who want to realign their marketing and at marketing managers and employees.

Agenda
TOP 1 Greetings
Phillip Kübber, Speaker
ProductionNRW
TOP 2 Marketing maturity model and predictive profit marketing
Dr. Uwe Seebacher, Global Director Marketing Communication & Strategy
Andritz AG

TOP 3 Moderated exchange of experience
Robert Konjusic, Speaker
VDMA Business Advisory
Phillip Kübber
Moderation: Phillip Kübber
Deadline for registration: 20.11.2020
Event language: German

The event will take place online using the IT tool GoToMeeting. Three days before the event, registered participants will receive a confirmation of participation and the technical details of the tool including a dial-in link. If you are unable to attend despite registration, please send us a short message.
In the interest of an efficient dialogue we have limited the number of participants. Registrations will be considered in the order in which they are received.
Participation in the event is free of charge.
Information on data processing
We store and process your previously provided personal data for the purpose of registration and the implementation of the event. Your data will only be passed on to third parties (e.g. lecturers or co-organizers) if this is necessary for the proper execution of the event.
You have the right to object to data processing at any time for reasons arising from your particular situation.
If you have any questions or object to data processing, please contact Annette Petereit, annette.petereit@vdma.org, Tel. +49 211 68774818.
Organizer
The event is offered by ProduktionNRW. ProduktionNRW is the competence network for mechanical engineering and production technology in North Rhine-Westphalia and is organized by VDMA NRW. ProduktionNRW sees itself as a platform for networking, informing and marketing companies, institutions and networks among each other and along the value chain. Essential parts of the services provided by ProduktionNRW are funded by the European Fund for Regional Development (EFRE).
Jetzt anmelden!
Sie sind für diese Veranstaltung noch nicht angemeldet.