星期二. 27.10.2020 10:00 - 11:30 Uhr
***Fully booked***No more registration possible***Safe travel, not only in the pandemic (online)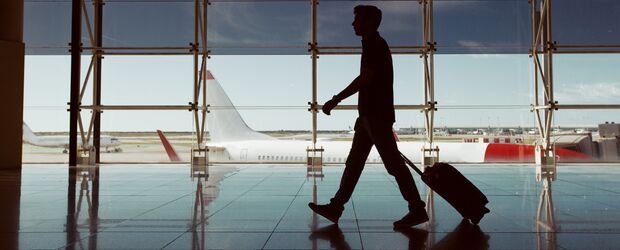 Do small and medium-sized companies really need travel risk management? The current situation is putting the processes around travel management in many companies in the strongly export-oriented mechanical and plant engineering sector to the test.
The many uncertainties that the corona crisis brings for travelling employees reveal that many companies fundamentally lack a structured approach to the issue. This often raises fundamental questions. In some cases, new processes have to be established in order to meet the employer's duty of care.

To this end, the participants will exchange their practical experiences - following an impulse from Monika Hollacher, VDMA Foreign Trade Association, and Eduard Kull of International SOS, a service provider for travel security. In order to prepare the event as well as possible, the participants will receive a short questionnaire in advance.

The event is aimed at everyone in the company who is involved in travel safety and travel organisation: Management, sales and service management, human resources, travel risk management.

Agenda

Welcome and presentation of the agenda
Nirugaa Natkunarajah, Speaker, ProductionNRW

Introduction round & participant question of the day
All

Impulse "Safe travel"
Monika Hollacher, Consultant, VDMA Foreign Trade
Eduard Kull, Business Development Manager, International SOS

Round of participants: exchange of experience & discussion
All

Short feedback and conclusion of the event
All


Moderation: Nirugaa Natkunarajah
Deadline for registration: 23.10.2020
Event language: German

Before the event, registered participants will receive a confirmation of participation and the technical details of the online tool including a dial-in link. If you are unable to attend despite having registered, please send us a short message.

In the interest of an efficient dialogue we have limited the number of participants. Registrations will be considered in the order in which they are received.

Participation in the event is free of charge.

Information on data processing

We store and process your previously provided personal data for the purpose of registration and the implementation of the event. Your data will only be passed on to third parties (e.g. lecturers or co-organizers) if this is necessary for the proper execution of the event.

You have the right to object to data processing at any time for reasons arising from your particular situation.

If you have any questions or object to data processing, please contact Annette Petereit, annette.petereit@vdma.org, Tel. +49 211 68774818.

Organizer

The event is offered by ProduktionNRW. ProduktionNRW is the competence network for mechanical engineering and production technology in North Rhine-Westphalia and is organized by VDMA NRW. ProduktionNRW sees itself as a platform for networking, informing and marketing companies, institutions and networks among each other and along the value chain. Essential parts of the services provided by ProduktionNRW are funded by the European Fund for Regional Development (EFRE).
Jetzt anmelden!
Sie sind für diese Veranstaltung noch nicht angemeldet.